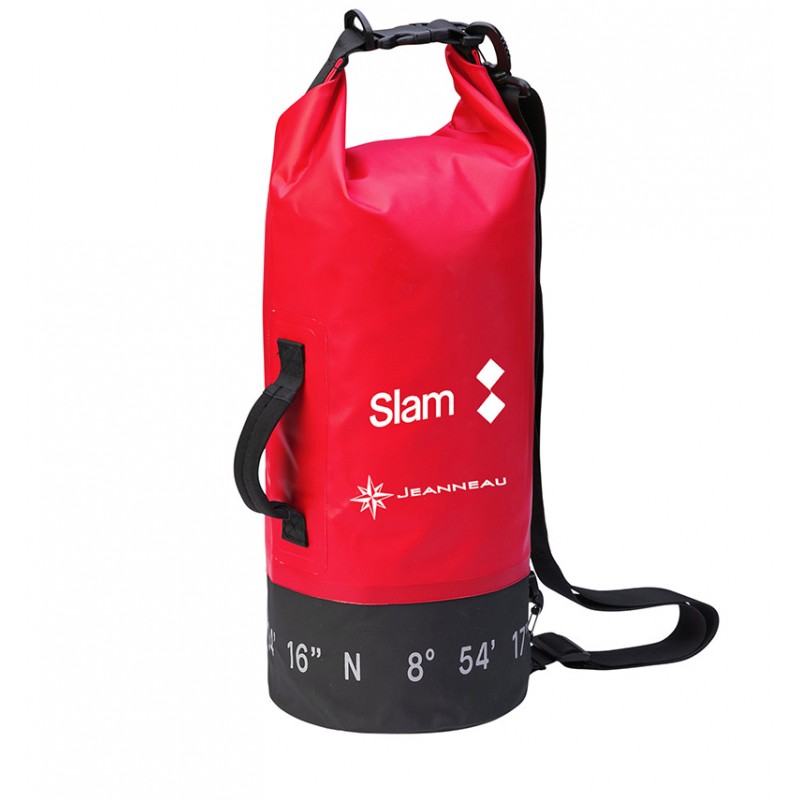  
Red waterproof bag
This large capacity waterproof red bag allows you to store all your personal effects and protect them from dust and water splashes.
You can use it for any leisure or professional nautical activity.
Material: 50 micron tarpaulin, 5 mm, 100% pvc
Size: 62x28 cm 
Capacity: 30 L
Roll-top closure, with shoulder strap and side handle, taped seams.
Fully durable and waterproof
Jeanneau logo